Kersten Outdoor Maintenance Machines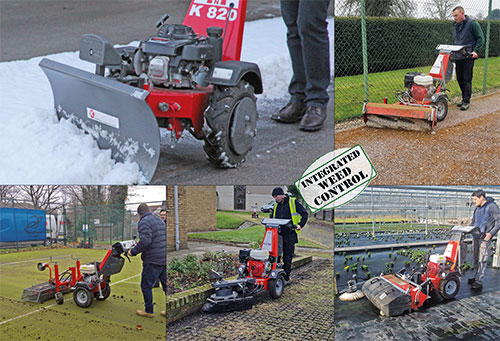 Pedestrian Operated Machines
Kersten two-wheel tractors are made specifically for grounds maintenance professionals.
The machines are designed for exceptional preventative and remedial care of outdoor surfaces such
as tarmac, block paving, artifi cial grass and gravel.
Two wheel tractors have traditionally been used for agricutural and horticultural soil engaging tasks.
They generally feature a low, rear mounted attachment like a cultivator. Kersten machines are
designed with an upright chassis that is perfect for performing tasks on top of hard surfaces. This
upright design allows for much greater control of the front mounted attachments such as sweepers,
weed brushes, snow ploughs, spreaders and grass cutting equipment.
The Kersten K-series and UBS ranges feature a infi nately adjustable speed transmission which is key
to performing tasks like sweeping and weed brushing, as it allows the machine to be slowed to the
ideal speed for the application, giving attachments time to achieve the desired cleaning results.
K-Series

UBS ranges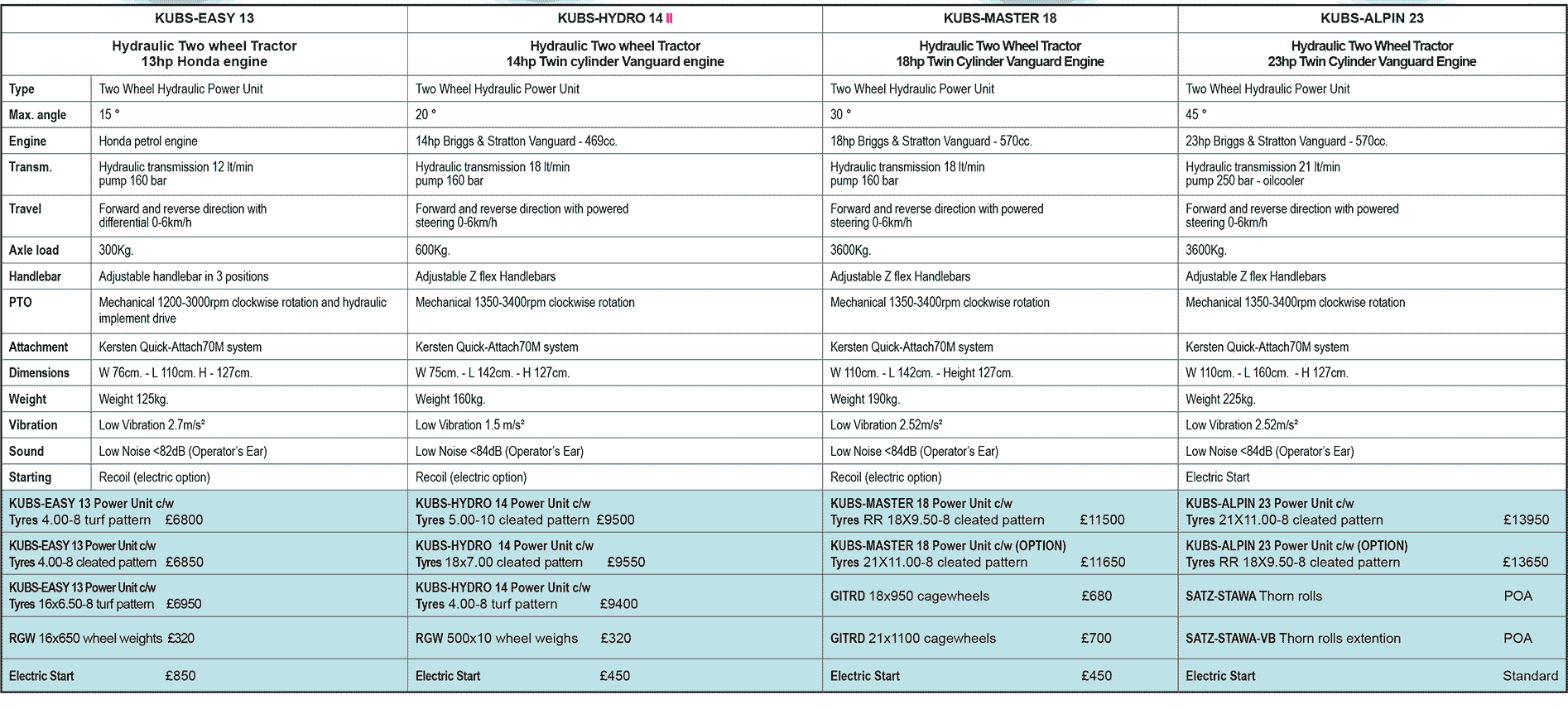 Features such as hydraulic drive, low vibrations, low noise and simple controls make for a machine
that is very reliable and easy to use, giving many years of dependable service; even in the most
demanding environments.
Kersten K1500 Weedbrush machine for moss and weed removal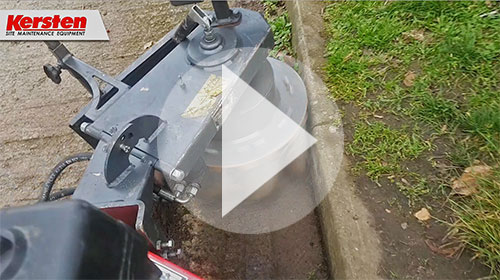 Kersten UBS Hydro Weedbrush machine for moss and weed removal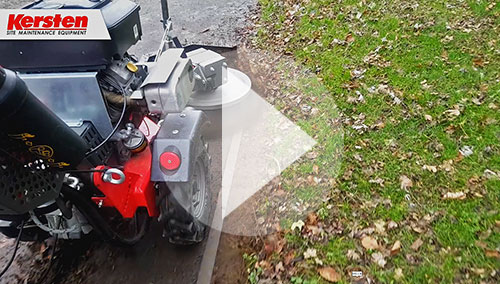 Kersten Sweeper SW De-Moss 90 Power Unit K2100