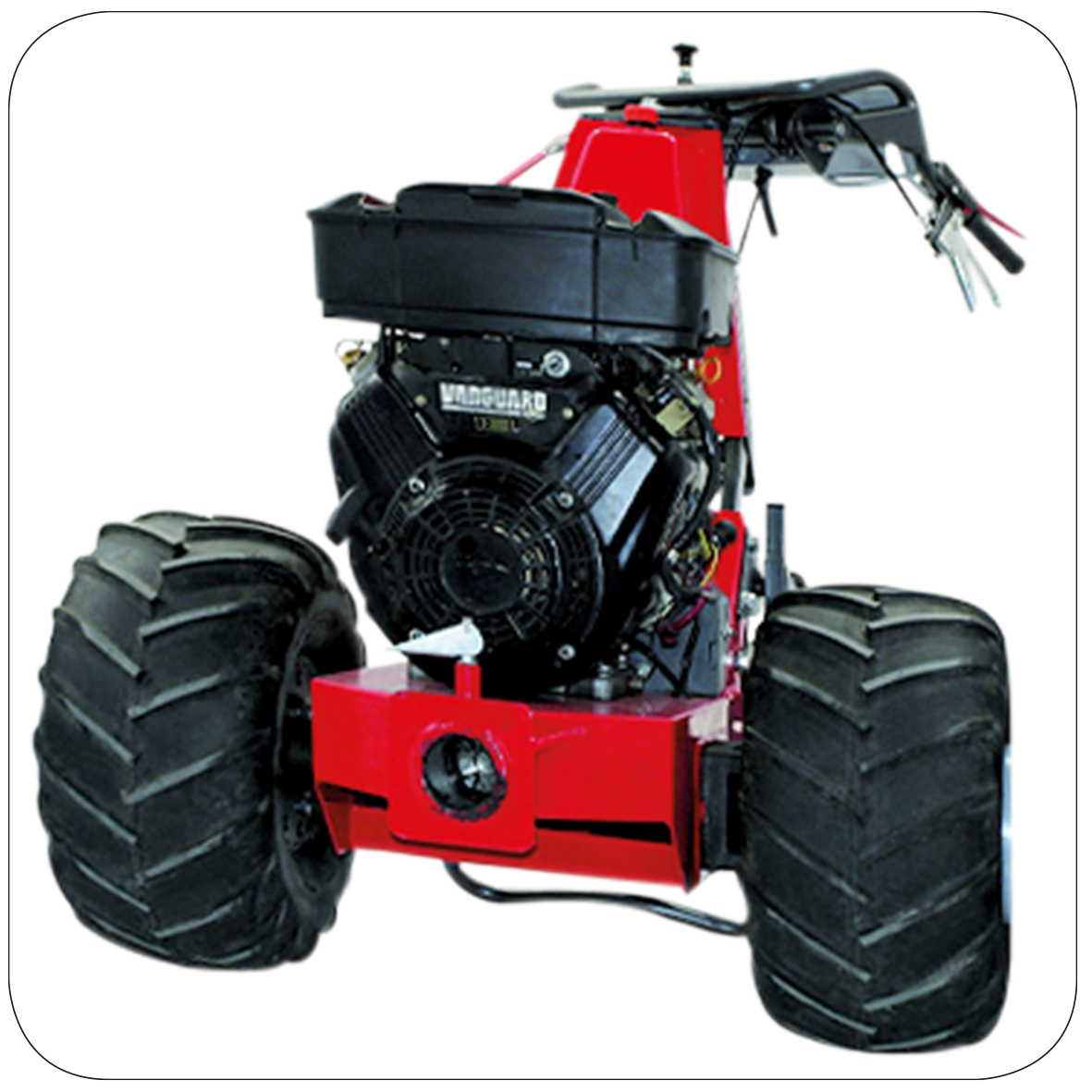 Kersten USB Alpin 23 Pedestrian 2 Wheel Tractor
Item Code: UBS ALPIN 23 A
Kersten Two Wheel Tractor - User friendly - Surprisingly Capable. Ideal for the smaller premises, at home, or a contractor who requires a light, manageable machine to transport easily.
Attachments for weed removal, snow clearance, and artificial surfaces.
Vibration
Slope
Power
Hyd Flow
£ 13,950.00 (£ 13,950.00 / Piece)
Product Overview
Specifications
23 hp Honda petrol engine
Hydraulic transmission
Forward and reverse direction with powered steering 0-6km/h
Large diameter drive wheels (4.00-8 turf pattern)
Handlebar with 3 height adjustments
Weight 225kg
Axle load - 3600kg
W 110cm - L 160cm - H 127cm
Noise - less than 84dB
low vibration - 2.52m/s2
Description
Kersten Two Wheel Tractor - Fingertip control and versatility in one powerful package, for professional heavy duty flail mowing, and working up to 45 degrees all day long! Ideal for doing bank work and power hungry tasks.
The 23hp Twin cylinder Vanguard engine, paired with the robust Hydraulic transmission make this our most powerful Multi-attachment machine.
The Incline control valve – holds the machine on slopes up to a 45° angle without complaint. The easily adjustable control panel makes it simple to use and combined with the Comfort Control system is one of the most manageable machines on the market for bank work.
Customer Stories
Nigel Davis - FFL Services
Nigel said "it does what it says on the tin". The operator has fined tuned his system and can achieve up to 3500 metres of edges per day.
"The 16 hp twin cylinder engine has loads of power for this job".
Nigel can use this operation to provide revenue from his team during the winter months. He comments "It's only the deep frost that stops us, there is no shortage of siding to do!"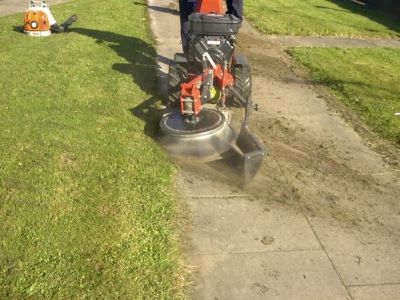 Design Features
Mechanical Drive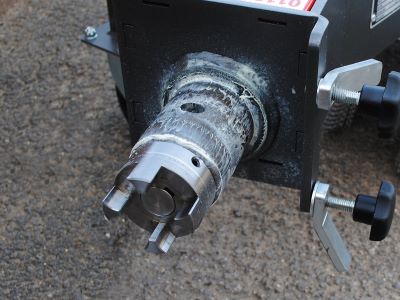 Simple Controls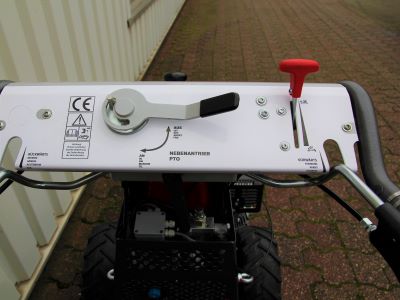 Vanguard Engine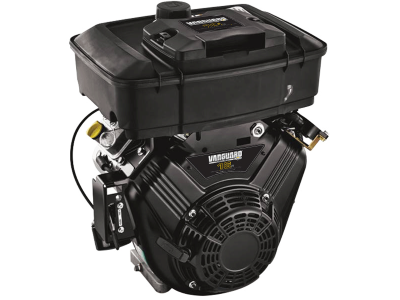 Power Steering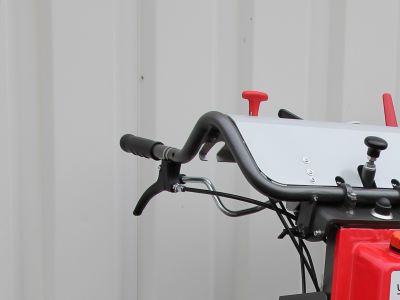 Comfort Drive (Opt)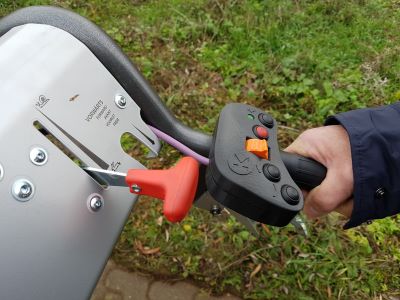 Wheel Motors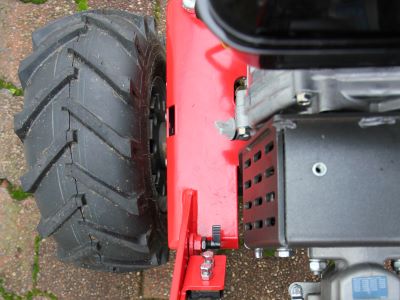 70mm Connection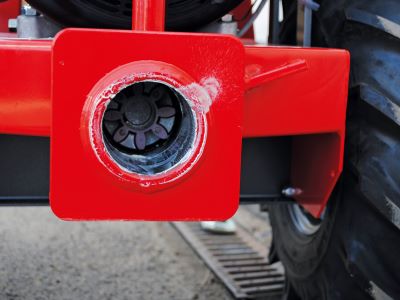 Vibration Dampening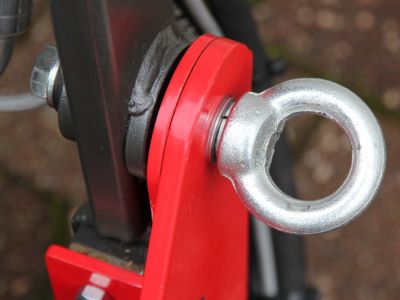 Adjustable Handlebars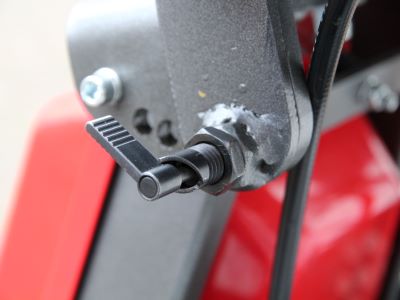 Useful Resources
Service Information