Hoaf THERM-HIT 75 Weed Burner - HFTH075
Item Code: HFTH075
The HOAF thermHIT 75 is our largest hand-operated/pedestrian burner in the HOAF thermHIT series.This burner has a working width of 750 mm and is most suited to maintain weeds on hard surfaces without the use of herbicides on paths and open areas, by using Infrared heat.
Bottle Size
Temp °C
Width
Gas kg/h
£ 3,695.00 (£ 3,695.00 / Unit)
Product Overview
Specifications
Hoaf Thermhit 75 :
Gas - Liquid Propane - (gas off-take)
Capacity - 82kw Gas Consumption - 6.0kg/hour
Ignition Device - Piezo
Woking width - 750mm
Weight - 40Kg
Capacity per hour - 2250m² @ 3kmh
Warranty - 1 year
Complete with:
Adjustable gas pressure regulator.
Burner protection shield.






Description
The HOAF thermHIT ® 75 is the largest hand burner in the HOAF thermHIT ® series. With a working width of 750 mm, this burner is very suitable for keeping larger areas such as squares, walking routes, bicycle paths and the like free of weeds. Despite the large working width, the HOAF thermHIT ® 75 continues to move easily thanks to the robust wheels. The burner is ignited electrically by means of a battery igniter.
The Hoaf thermHIT is ideal for burning weed on paths, paving and around obstacles. The gas consumption of the thermHIT 75 is around 6kg per hour. This can treat up to 2250m² at a slow walking pace.
The HOAF pedestrian burners are balanced very well, which results in simple operation. The gas consumption can be adjusted using the gas control valve which results in gas efficient operation. Thanks to the low burner cover it is possible to easily burn under benches. The ThermHIT 75 uses Liquid Propane Gas bottles with liquid off-take available from Calor Gas in 12kgs. The bottle trolley is built into the machine, which makes light work of transporting the gas supply.
Useful Resources
Service Information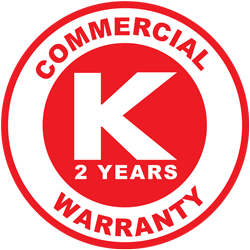 Instruction Manuals
Tutorial Videos