Case Study: Winter equipment for the RTV
The RTV is a very capable machine.... Now it can be even more versatile with our new winter equipment range.
---
We are asked ever more frequently about attachments for Utility vehicles, and none more so than the Kubota RTV. For this customer, the RTV was the perfect vehicle to Utilise for their winter maintenance.
Utility vehicles don't have a large supply of power, so it is important to use equipment that requires as little power to run as possible. The alternator will struggle to recharge the battery when using the large motors on many ploughs and spreaders. Often suppliers will overcome this with a petrol powered version of the spreader, but this has some obvious drawbacks such as increased cost and reduced reliability.
However, we have an innovative solution to this problem - The Lehner range of spreaders draw a far lower amperage than other makes of spreader. This is due to the advanced motor technology. We can therefore run our electric spreaders comfortably on a Kubota RTV. This also makes it a much more viable spreader for use with Electric Utility Vehicles.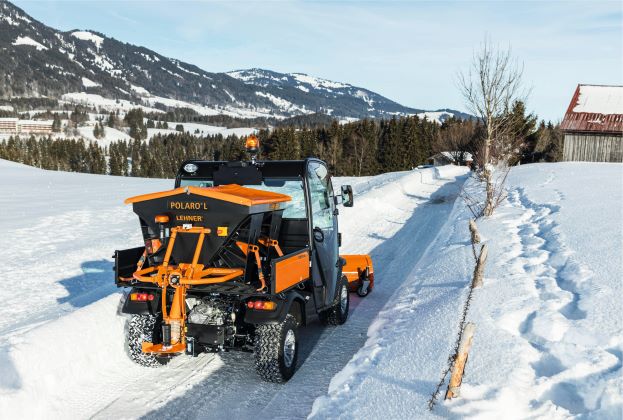 The Polaro L spreader is an ideal size for the bed of the RTV, and with an adjustable spinner, it can be set up perfectly for the height of the platform.
The spreader is controlled using comprehensive control unit that sits on the dashboard and the output can be controlled relative to the speed of the vehicle.
All materials are designed for the particular challenges of winter work. So not only are all metal parts of non-rusting stainless steel as standard, but all cables and the individual gear motors are resistant to the ingress of dust and water (IP67). The hopper is made of temperature-resistant polyurethane that is completely impermeable to air and water, damps vibrations, and resists embrittlement.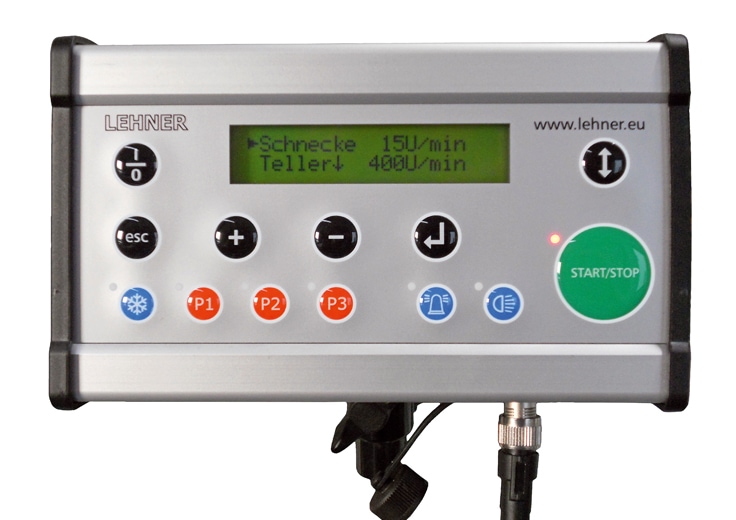 The RTV can also be fitted with a couple of options of plough. In this instance we used the our hydraulic front linkage and the Kersten SCHN 16060 FK ABR. This allows hydraulic lift, lower and angling of the plough using the Kubota Hydraulic Kit.
The items used in this project were as follows:
ABR-SCHN-KD Plough connecting bracket
Other attachments suitable for the Kubota RTV can be found on the Attachments for the Kubota RTV Page.
Contact Kersten to chat about your requirements.
---