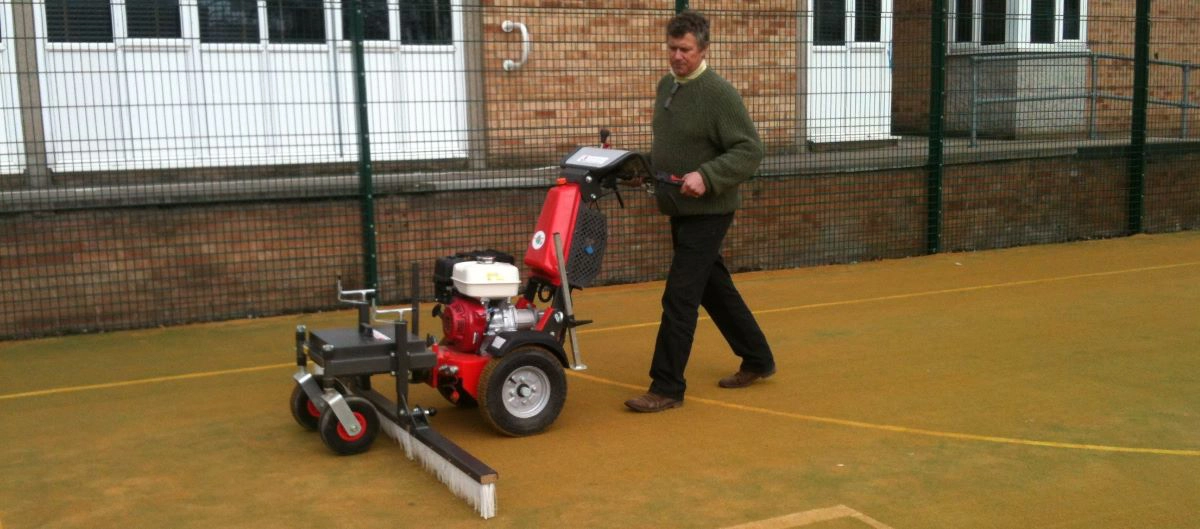 Sweepers and Artificial Grass Maintenance
Artificial Grass surfaces suffer from a number of issues and need regular maintenance just like any other surface. A combination of operations with static brushes and sweepers will keep your artificial pitch working well for many years.
A regular preventative maintenance regime is very simple and easily implemented. Surface compaction can be easily prevented by using a powered sweeper over areas of heavy traffic and a drag mat or static brush over other areas to keep the infill loose.
A wide brush or drag brush can be used to stand up the grass pile and redistribute the infill for a smooth surface. Detritus build up can be prevented by sweeping also. A filter collector can be used to allow infill through while larger detritus is collected.
Other measures can also help, such as keeping the route to and from the surface swept to minimise dirt brought onto the surface by players boots. Nearby trees should be regularly pruned to reduce leaf and twig fall and leaves should be collected.
Surface displacement can be easily treated with a drag mat or static brush, which can redistribute the infill evenly across the surface.
Machines for Artificial Grass