Revolutionizing Your Workload: Meet three wheelbarrows specifically designed around different applications
When it comes to efficiently handling tasks that involve moving heavy loads, choosing the right barrow for the job can be a game-changer. Today, we'll introduce you to three exceptional wheelbarrows t
---
Revolutionizing Your Workload: Meet three wheelbarrows specifically designed around different applications
When it comes to efficiently handling tasks that involve moving heavy loads, choosing the right barrow for the job can be a game-changer. Today, we'll introduce you to three exceptional wheelbarrows that have been carefully designed to cater to various needs. Whether you're a gardener, a landscaper, or a construction professional, these wheelbarrows are here to make your life easier and more productive.
1. The Toro Wheelbarrow: A New Era of Effortless Lifting
Say goodbye to the days of straining your back while using a wheelbarrow. The Toro Wheelbarrow has been ingeniously crafted to eliminate the need to lift heavy loads. Its ergonomic handle positions allow you to push the wheelbarrow with ease, even when it's fully loaded. The stabilizing wheels make navigating kerb edges and steps a breeze, making it a perfect choice for any landscaping or gardening project.
The Toro Wheelbarrow also features a smart braking system and specially shaped lower handles, ensuring less effort is required for tipping. You can even fill the barrow on a slope without any hassle. Protect your back, hands, and legs with this wheelbarrow's user-friendly design, allowing you to work comfortably and efficiently.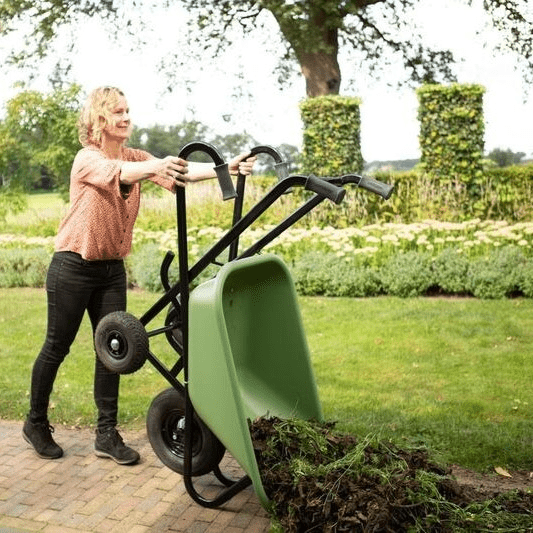 2. NOKA-160-CT AGRI Wheelbarrow: The Ultimate Landscaping Companion
When it comes to landscaping and agricultural tasks, the NOKA-160-CT AGRI wheelbarrow excels in performance. Its narrow yet large capacity hopper allows it to carry substantial loads through tight spaces, making it the ideal choice for transporting tree cuttings, brambles, hay, manure, and more.
Designed with durability in mind, this wheelbarrow features puncture-proof foam-filled tires that roll on sealed roller bearings, providing seamless movement across any terrain. The enhanced tipping protection and ergonomic knuckle protection on the handles ensure your safety and comfort throughout your workday.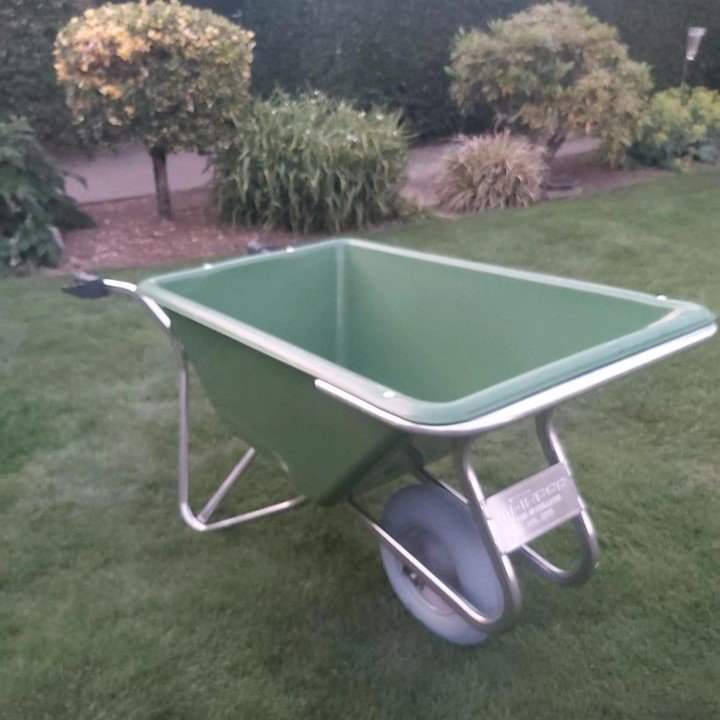 3. Easy-Rider Construction Wheelbarrow: Unmatched Robustness for Heavy-Duty Use
For heavy construction tasks, the Easy-Rider Construction Wheelbarrow is the go-to solution. Its extra reinforced construction and fully welded steel frame and hopper make it one of the most robust and durable steel wheelbarrows on the market. You can confidently tackle tough construction projects with ease and efficiency.
The Easy-Rider is designed with your comfort in mind. Its back-friendly handles allow you to start in a more upright posture, reducing back strain during use. The knuckle protection on the handles ensures your hands are safe from accidental scrapes and bumps. With an 80-liter capacity and smooth movement on puncture-proof tires, this wheelbarrow becomes your reliable workhorse on any construction site.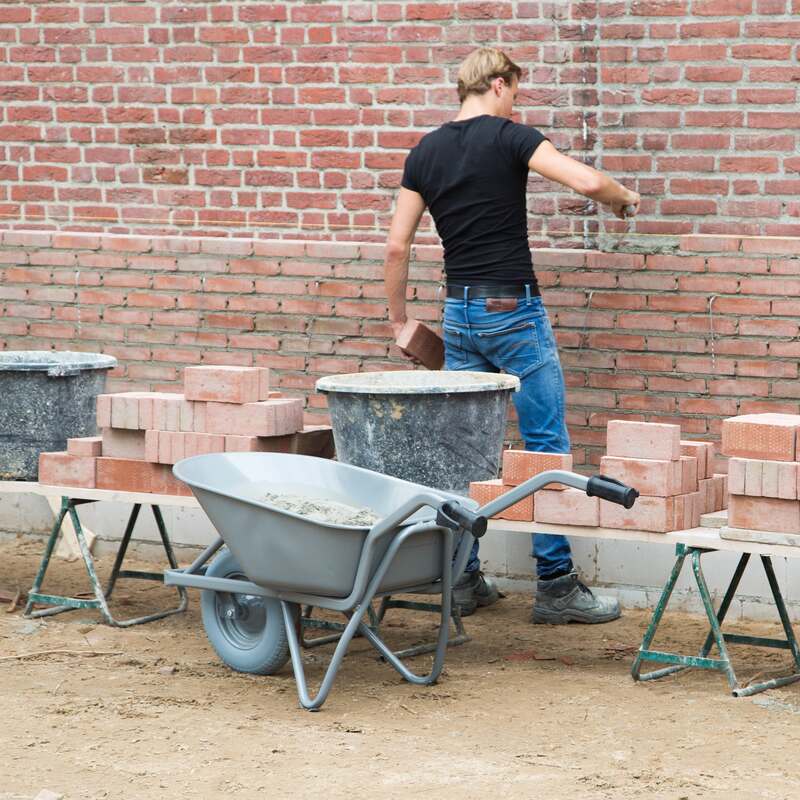 In conclusion, these three wheelbarrows, the Toro Wheelbarrow, NOKA-160-CT AGRI Wheelbarrow, and Easy-Rider Construction Wheelbarrow, are each uniquely designed to cater to specific needs. Whether you're focused on gardening, landscaping, or heavy-duty construction tasks, there's a wheelbarrow that's perfect for you. Embrace the convenience, durability, and innovation these wheelbarrows bring to the table and make your workload a breeze
---