Case Study: Hydraulic sweeper for Kubota RTV
The RTV is a very capable machine.... Now it can be even more versatile.
---
We are asked ever more frequently about attachments for Utility vehicles, and none more so than the Kubota RTV. For this customer, the sweeping attachment was vital for keeping his large site clean. Using the RTV allows him to go between jobs on site very quickly and reduces the investment in additional tractors.
Normally fitting a hydraulic attachment to the RTV would be troublesome. The hydraulic flow required for the sweeper to run at the proper speed is quite high (around 20 l/min). This requires the RTV to use high revs in order to generate a high enough flow rate - resulting in the necessary application of the brake pedal at the same time as the accelerator... Not ideal.
However, Kersten has developed an innovative solution to this problem - An auxiliary hydraulic kit that can be integrated neatly into the RTV in order to power the sweeper and other attachments independently of the existing hydraulic system. This means that the RTV does not need to operate in high revs to run the sweeper. The system is capable of running the lift and lower of the front linkage in addition to all the hydraulic operations of the sweeper.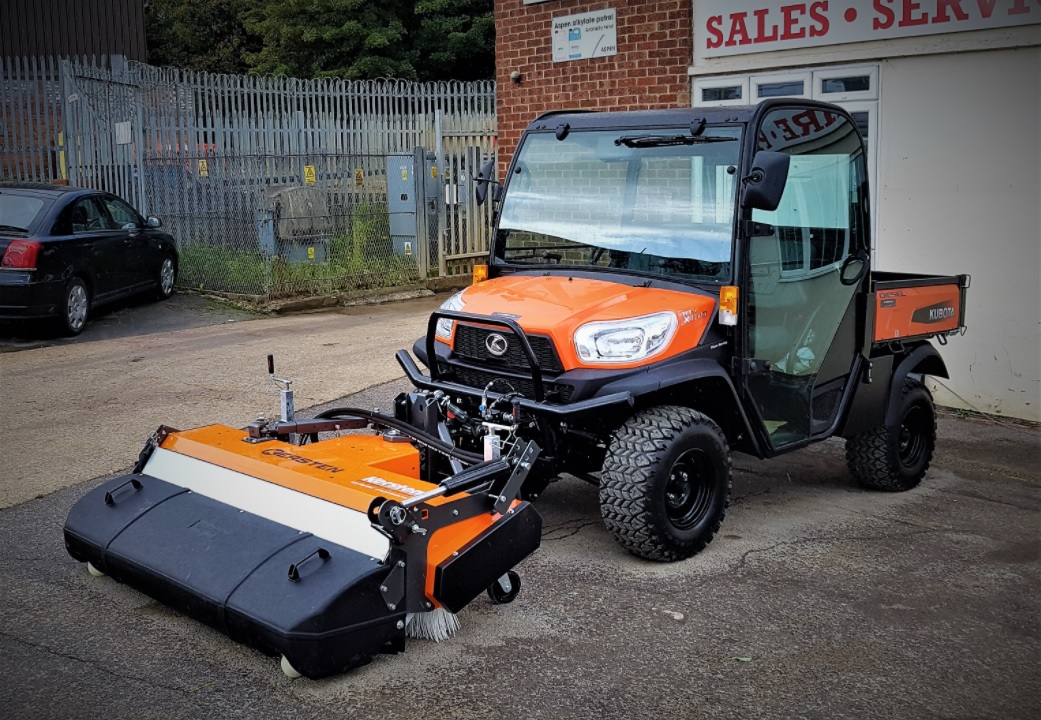 All Kersten sweepers may be fitted with a collector box and gulley brush.
This solution features a hydraulic emptying collector box together with variable brush speed.
Both operations are operated from the cab using a joystick.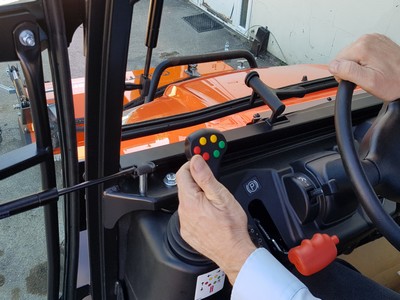 The items used in this project were as follows:
The KM 45 series of sweepers are supplied with garage stands to enable the machine to be wheeled around when not connected to the Utility Vehicle.
Kersten sweepers are great at maintaining hard surfaces by removing detritus and debris which reduces weed growth and is fundamental to Integrated weed management.
Other attachments suitable for the Kubota RTV can be found on the Attachments for the Kubota RTV Page.
Contact Kersten to chat about your requirements.
---