Cleaning block paving under garden centre plant display benches
---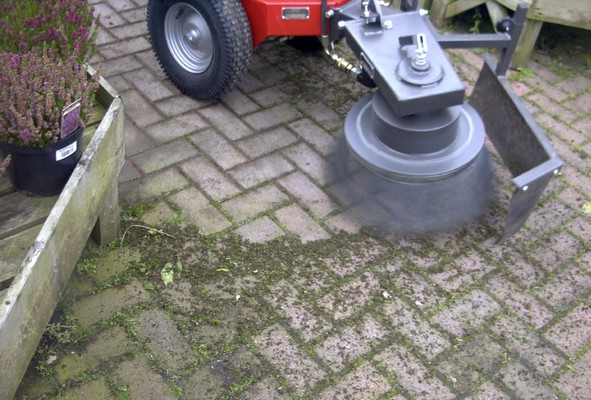 Kersten was asked to show how to clean moss and debris from brick block paving under the plant display benches in the outdoor sales area of a high-profile garden centre.
Many garden centre surfaces are block paved. The constant moving of plant stock results in large amounts of organic matter being dropped on to the surface. The extreme watering regimes washes this organic debris in to the surface joints of the block paving. In the absence of regular sweeping to pick up this material, moss and algae readily thrive in the damp nutrient rich environment especially in areas of low footfall.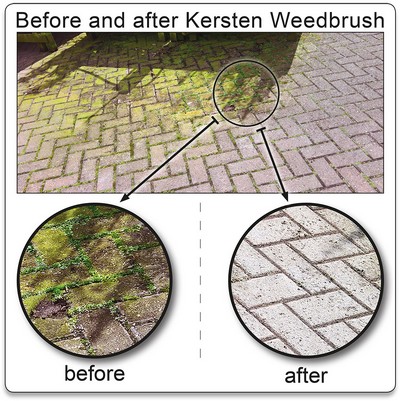 By using the Kersten WKB 40 Weedbrush mounted to K1500 power unit, visual results speak for themselves. The area was cleaned in seconds, then the moss and dirt were removed off with an air broom allowing the surface to freely drain once again.
Kersten can save days of hand brushing and jet washing with none of the resultant mess which provides immediate cost saving results.
Kersten is at the forefront of herbicide free weed control.
More about Weedbrushes may be found at the link below
Call Kersten (UK) Ltd 01189869253
---
Chris is Managing Director of Kersten UK Ltd