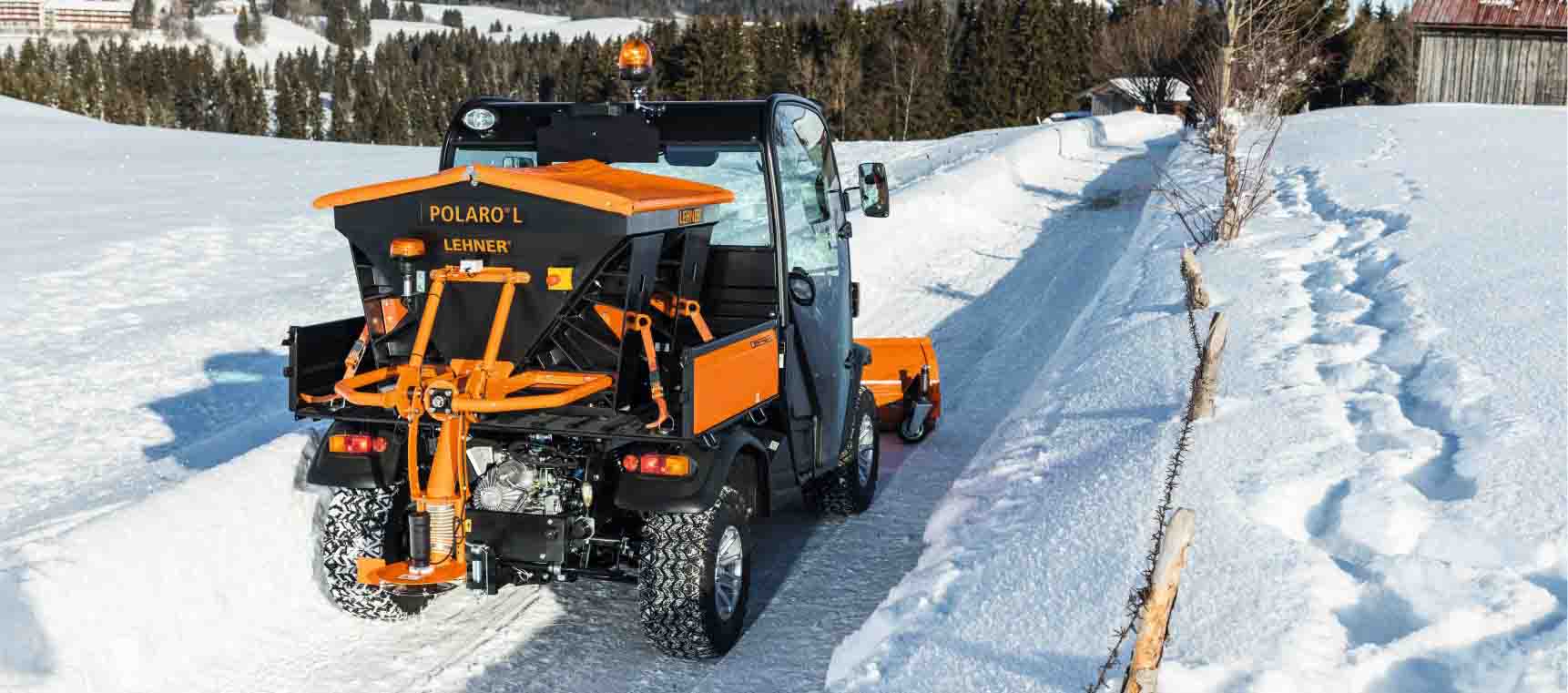 POLARO® L / XL: Hopper Capacity with Unmatched Power Efficiency
Introducing the powerful duo - POLARO® L and POLARO® XL - designed for exceptional "salt spreading" capabilities while excelling in large-area and finely dosed applications of grit, sand, or fertilizer. What sets them apart is their impressive capacity, all achieved with minimal power requirements.
Efficiency Without Complications
Forget the need for vehicles with hydraulic drive or cardan shafts. With POLARO® L and XL, you can easily mount them onto any vehicle featuring a loading platform, 12V connection, and sufficient load capacity. It's a hassle-free setup that gets you up and running in no time.
Empower Precision on the Go
POLARO® L and XL offer unparalleled control with the ability to adjust spreading width and quantity directly from the user-friendly control unit. No matter the spreading material, you have infinite variability at your fingertips. Plus, the adjustments can be made while driving, ensuring a smooth and efficient spreading process.
The Power of Customization
We understand your unique needs. If you're focused on spreading sand and grit only, let us know during ordering, and we'll install a reinforced worm gear for optimized performance. POLARO® L and XL are tailored to deliver precisely what you need.
Experience Maximum Performance with Minimal Power
POLARO® L and XL redefine spreading efficiency with their impressive capacity and remarkably low power requirements. Conquer large areas with ease and maintain precise dosing for unparalleled winter service results.
Discover the Efficiency of POLARO® L / XL
Upgrade your winter service game with POLARO® L and XL - the ultimate choice for professionals seeking exceptional performance, versatility, and efficiency.