Used K1500 - S/N 62175 - Built in 2018 (with 2016 sweeper)
Kersten Wholegoods Item Code: Used K1500 - S/N 62175 - Built in 2018 (with 2016 sweeper)
£ 3,900.00
(£ 3,900.00 / Piece)
Kersten K1500 is an ideal tool for a contractor or council - with professional features, low vibrations and narrow access capabilities.  From artificial surfaces, to block paving - the attachments make it a versatile, year round maintenance tool.
Vibration
Slope
Power
Hyd Flow
Used K1500 Built in 2018 (with 2016 sweeper): £3,900.00 + VAT
Ex Demonstration machine in good working order
This K1500 has been on our demonstration fleet for a few years. It is still remarkably tidy for the age and is all in working order. We are simply updating our demonstration fleet as some new features have appeared on the machines. The machine features the later vibration dampening, which makes it a great machine for contractors doing larger jobs. The Sweeper - S/N 58610 built in 2016 is also still in good condition, with a nearly new brush.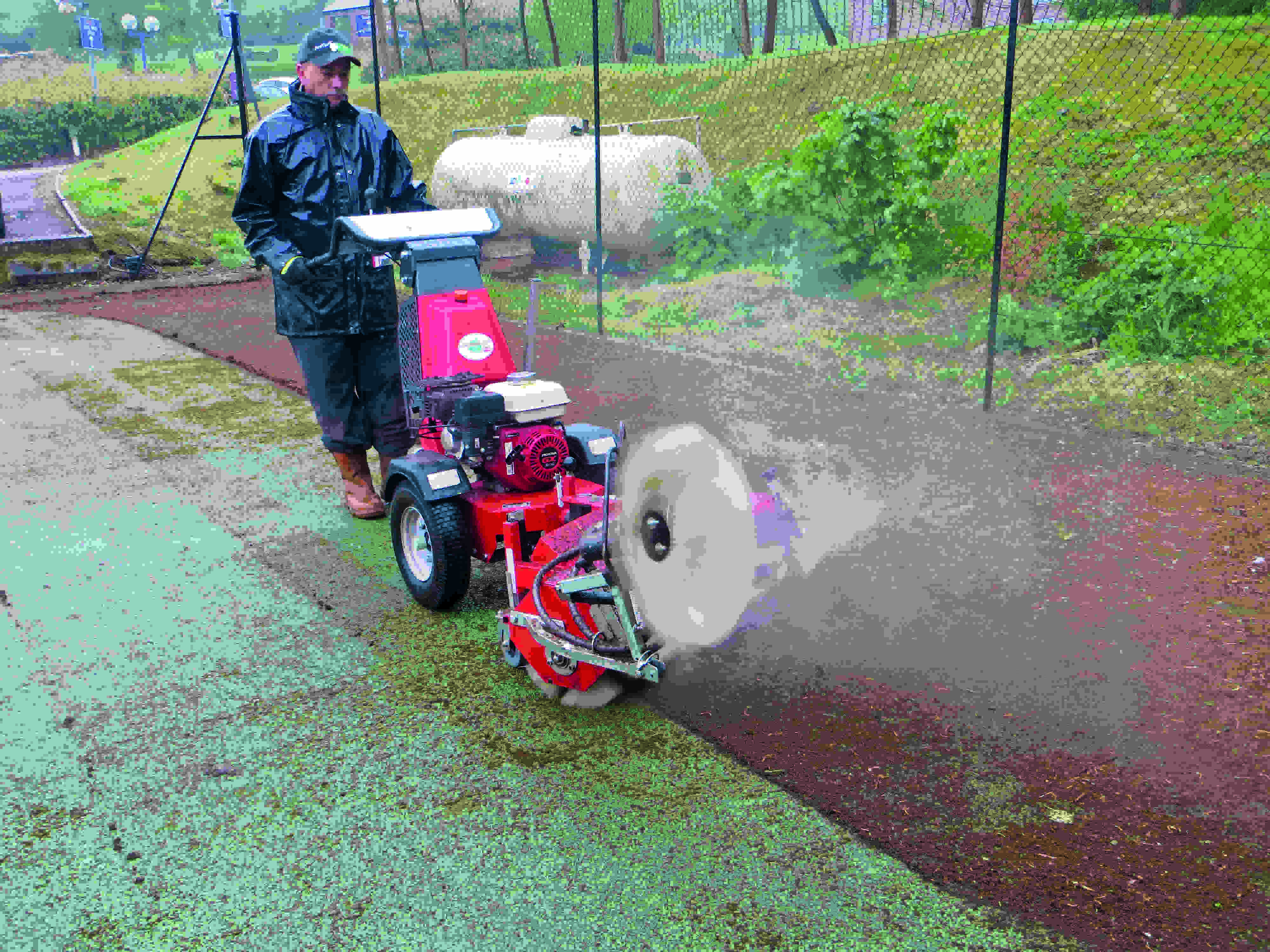 Product Overview
The K1500 is our mid range model. It features a professional Honda GX engine, hydraulic transmission to the wheels and is ideal for a contractor with it's narrow access capabilities. The hydraulic operation also means maintenance is kept to a minimum. No belts, no clutch, no gearbox.
The versatile self-propelled machine features the Kersten Quick-Attach35 system that allows the various implements to be changed in seconds without the use of tools. The K 1500 further advances the quest for high operator comfort with low noise 82dB and vibration levels 1.6m/ s 2
6.5 hp Honda petrol engine
Hydraulic transmission
Forward and reverse direction with differential
Large diameter drive wheels (4.00-8 turf pattern)
Handlebar with 3 height adjustments
Weight 110kg
Axle load - 300kg
W 70cm - L 125cm - H 110cm
Noise - less than 82dB
low vibration - 1.6m/s2
Attachments suitable for K 1500 power unit
Instruction and parts manuals for K 1500
Moss & Weed Control
When Moss and Weeds become established on hard surfaces, such as block paving; tarmac; or concrete - they are difficult to remove with a sweeper. For this application we have made the Weedbrush. Kersten weedbrushes have been designed to quickly remove weeds and moss.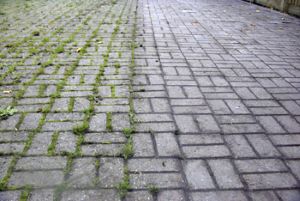 Artificial Surface Maintenance
In addition to the normal problems we face maintaining hard surfaces; artificial surfaces have infill, which gets compacted and also migrates around the surface. This infill can be de-compacted with a sweeper allowing the surface to drain properly. The sweeper will also even out the distribution of infill and stand up the grass, making the surface much nicer to use.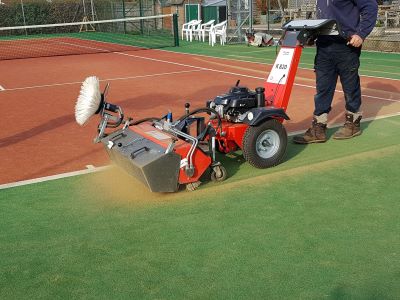 Winter Maintenance
Keeping pavements and highstreets open is also a challenge, often undertaken by council teams. A Kersten Plough or Spreader can allow facilities, key bus stops and other transport networks to remain accessible to pedestrians.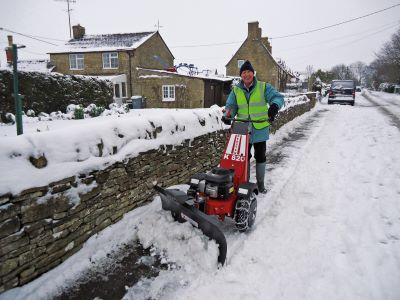 Other Products you might like...
"We could be spending up to 20 hours a week removing moss and dirt from the pedestrian areas," explained John, "and it seemed nothing we did made much difference." "I was so impressed, I needed the machine there and then."
John from Tyne Valley Garden Centre