Is Winter Arriving Early?
Newspapers are asking readers to gear up for an early winter.
---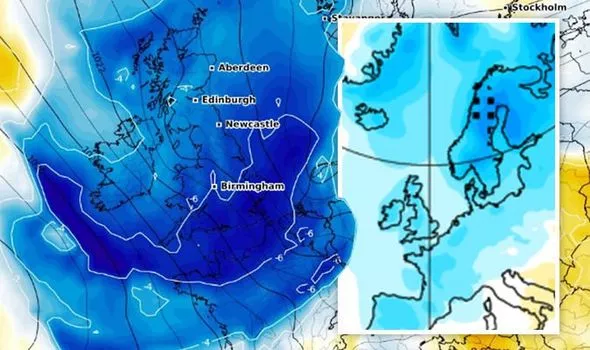 WXCharts who are supplied with their data by MetDesk have warned that winter weather is just around the corner with temperatures in some parts of the country plunging below freezing as early as this weekend.
Severe Weather Europe (SWE) has also just published its forecast for the winter months by using industry weather models. They suggest that the La Nina weather cycle will alter the path of the jet stream patterns over North America and the Pacific Ocean, which will extend as far as the United Kingdom. This phenomenon is known as the "
El Niño Southern Oscillation".
So what does this mean for the UK? The SWE told the Daily Express:
"In the pressure pattern forecast from ECMWF, we can see the strong high-pressure system in the North Pacific, typical of a La Nina. The low-pressure system is developed over Canada and the jet stream is bending in between, just like we have seen in the previous segment. We also see the North Atlantic in a positive NAO mode, which means an amplified jet stream over the British Isles and Scandinavia. But this is not a typical positive NAO setup, and it can be broken in-between. Most likely if the high-pressure system in the central Atlantic can crawl further up north, blocking the flow and creating a more northerly flow into Europe."
Are you prepared for the cold snap? Kersten UK stock a range of ploughs and spreaders from Meyer UK which are built tough with an industry leading warranty of up to 10 years. Find out more about our range by
clicking here
.
---