The Kersten UK HyCut Demo Tour
Have you booked a place on the September 2020 demonstration tour of our new hybrid remote controlled mower, the Hycut?
---
The Demo Tour of our new HyCut hybrid RC mower runs September 7-11th 2020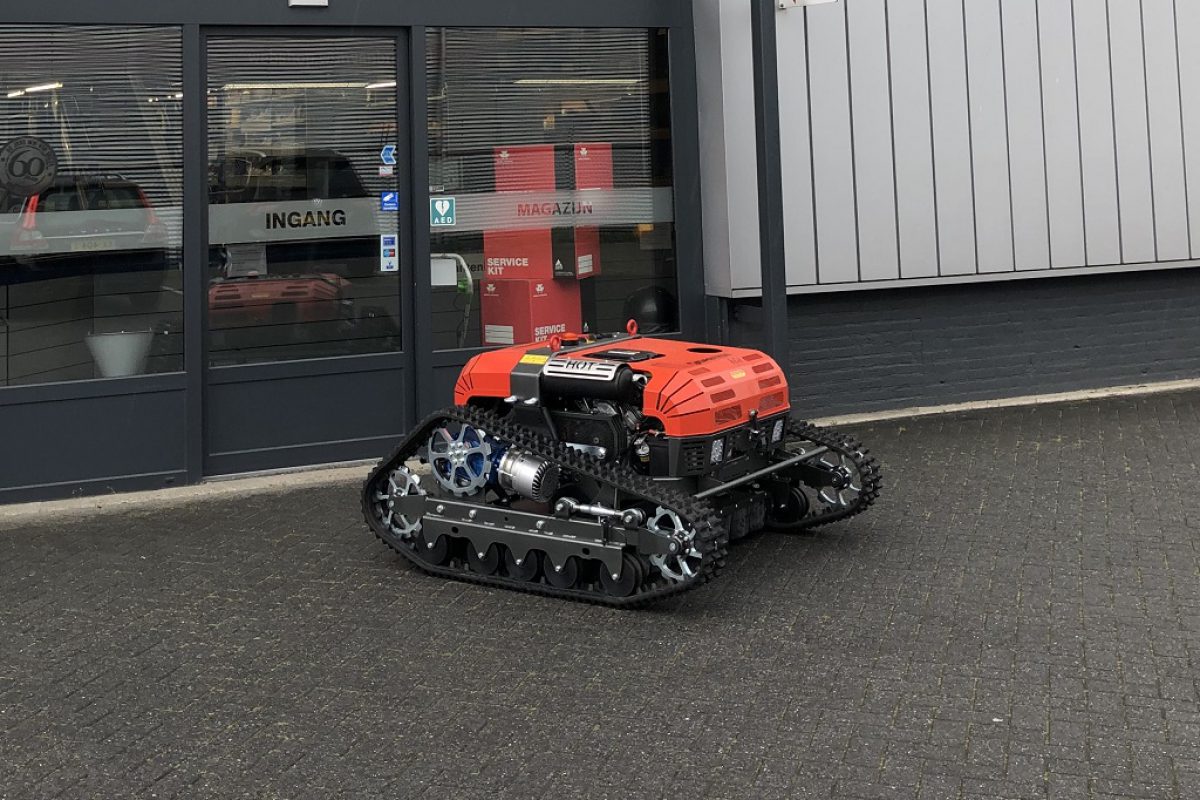 With prototyping out the way, we are ready to showcase our latest piece of tech to our dealers and customers. Introducing the new Kersten HyCut - a truly innovative remote controlled mower capable of working for periods exclusively on electric power and on slopes of up to 50 degrees.
Especially useful for the likes of councils and contractors, our new bit of kit allows you to safely deal with grass and vegetation over uneven terrain without putting operators at risk of slippages or hidden hazards.
The HyCut features a true hybrid drive, with electric motors powering both the tracks and the blade. The intelligent motors act in tandem, slowing down the tracks if necessary to allow the blades to work through denser vegetation. This not only gives a more consistent cut, but also saves a lot of fuel. The machine can travel up to 1km without needing charging input from the engine.
The mower deck can cut material in both directions, allowing for minimal turning on slopes, preventing the grass from being churned up by the tracks. When you eventually have to turn, the blades are directly under the unit, so are not going to catch on slopes or damage the surface as much as a mower which may have the blades mounted in front or to the rear.
Our demo tour will run from 7-11th of September this year. Numbers are limited due to Covid-19 restrictions as we plan on running responsible socially distant demonstrations. If you'd like to book a demonstration, please get in touch with us using the contact button at the top of the page.
To find out more about the HyCut please follow
this link
.
---