SUSTAINABLE WEED MANAGEMENT ON CONCRETE BLOCK PAVEMENT
An interesting study from Netherlands dating back a few years but has some relevant content for current weed control issues in the United Ki
---
SUMMARY
Concrete block pavements are very common in urban and industrial areas in the Netherlands. Weed prevention and weed control are important components of pavement management systems. Weed control on pavements is merely by means of herbicides (glyphosate and MCPA in NL). Costs of chemical weed control are relatively low compared to non-chemical weed control, however the emission to the surface water can be relatively large and indirect costs to purify surface water that will be used to produce drinking water can be high. The emission to the surface water due to the use of 1 kg active ingredient (a.i.). herbicide on hard surfaces can be as high as the emission due to the use of 120 kg a.i. used in crop protection in agriculture.
An actor-participative project on sustainable weed control on pavements was started in 2000 in the Netherlands. The aim of the project was to develop a new concept of weed management (SWEEP) that provides cost-effective and environmental sound weed control. Practical guidelines were listed to support decision making by managers of pavements and contractors of weed control in early 2002. The guidelines are mainly focused on reduction of herbicide use and emission, with special attention for weed prevention in pavement construction (e.g. with use of elastic materials to fill joints) and by reduction of surface runoff of glyphosate using a decision support system in weed management.
The guidelines of SWEEP were tested in 2002 - 2004 residential quarters in nine Dutch municipalities ranging from 5 to 25 ha. The glyphosate herbicide use was reduced by 11 to 66 % compared to standard practice. The level of weed control remained good and ecological threshold concentrations for surface waters were not exceeded by far. Emission monitoring showed a glyphosate emission factor via the sewage water system of on average 2 %. The costs of weed control in the new concept were a little higher (0-30 % higher, i.e. 0.05-0.15 € per m2 ) compared to the costs in standard practice chemical weed control, but much lower compared to those in non-chemical weed control systems.
The SWEEP concept helps managers of pavements to find an optimal trade off between costs and side effects of weed control on pavements. Sustainability of weed control can be further improved by making more use of available weed prevention options (listed in Handbooks and on websites) and by clear weed specification contracts. CROW translates this knowledge into standard contracts for the civil engineering sector.
Read full article here...
---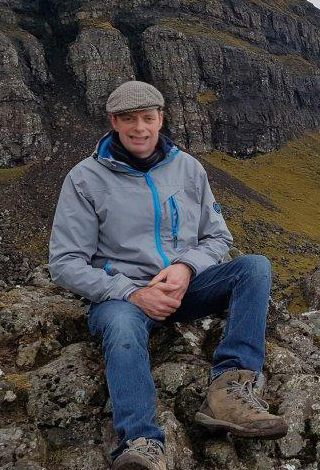 Chris is Managing Director of Kersten UK Ltd Interested in weed control solutions and machinery