Lackham Land Based College Trade Show
ATTENTION - ALL LANDSCAPE INDUSTRY COMPANIES LOOKING FOR NEW STAFF
---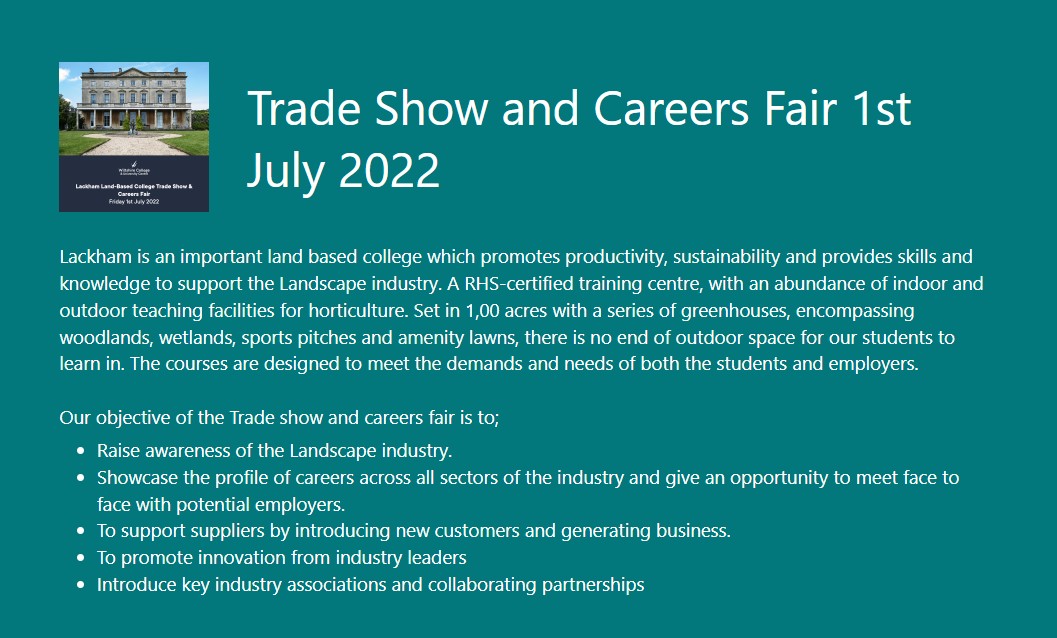 Victoria Fiander (Assessor in Horticulture) of Lackham College, Wiltshire, is an experienced, dynamic horticulturalist. Vic is also very passionate about young peoples education and work opportunities.
After meeting Vic for the first time I have to tell you that her drive and determination is very infectious. Vic is our ambassador (and what a great ambassador we have) in the Wiltshire catchment area educating and funnelling our raw recruits in to this industry.
This industry is changing so quickly. How do you communicate those exciting changes and opportunities that are evolving in your businesses that may attract new talent to the industry?
Many of us can identify that one life changing encounter that caused us to be in our careers today. Whose life can you positively affect today. Who is going to educate the person that is in your position in years to come.
This is your opportunity to shape the future of our workforce and your business! Get your name and your message in front of people actively making career choices.
Vic and her team need more support from our industry to provide opportunities for young people on their first step. Please support this Trade show and Careers Fair July 1st 2022 that they are trying to establish. It is so important to our industry.
You need to demonstrate your commitment NOW!
Then go and think how you can help make this event work for Lackham College, you, your business, new talent, our wellbeing, our environment, UK and the world.
This is a great chance to sow the seeds and nurture a strong future for our industry. Can you afford not to?
You can find a link to register your interest directly with the college here. https://forms.office.com/Pages/ResponsePage.aspx?id=pGwidlPMa0uPh9ONjnD1Tbu-zYIpNR1PjT47uxMMqglUN1dKSkFGVVBSNjZCMUg0REFTWFZNUEI1Si4u
All UK Colleges need this support.
We at Kersten (UK) Ltd would like to support any land based college with our time and knowledge and share our innovative solutions which inspire involvement.
Please share this post.
---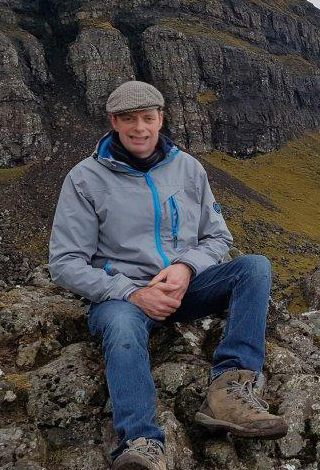 Chris is Managing Director of Kersten UK Ltd Interested in weed control solutions and machinery