Path edging with weed brush machine cuts time and effort by 80% (read more here.......)
Path edging time and effort cut by 80%
---
Edging paths with shovels and removing the debris from site has been accepted practice for some local authorities for many years.
Some local authorities have chosen to exclude this maintenance of paths due to priorities elsewhere on their resources.
Others choose a pesticide application solution which does not edge up but only kills the growth overhanging the edge.
The tarmac surface below the debris is subject to deterioration through root and frost damage requiring a more expensive remedial action.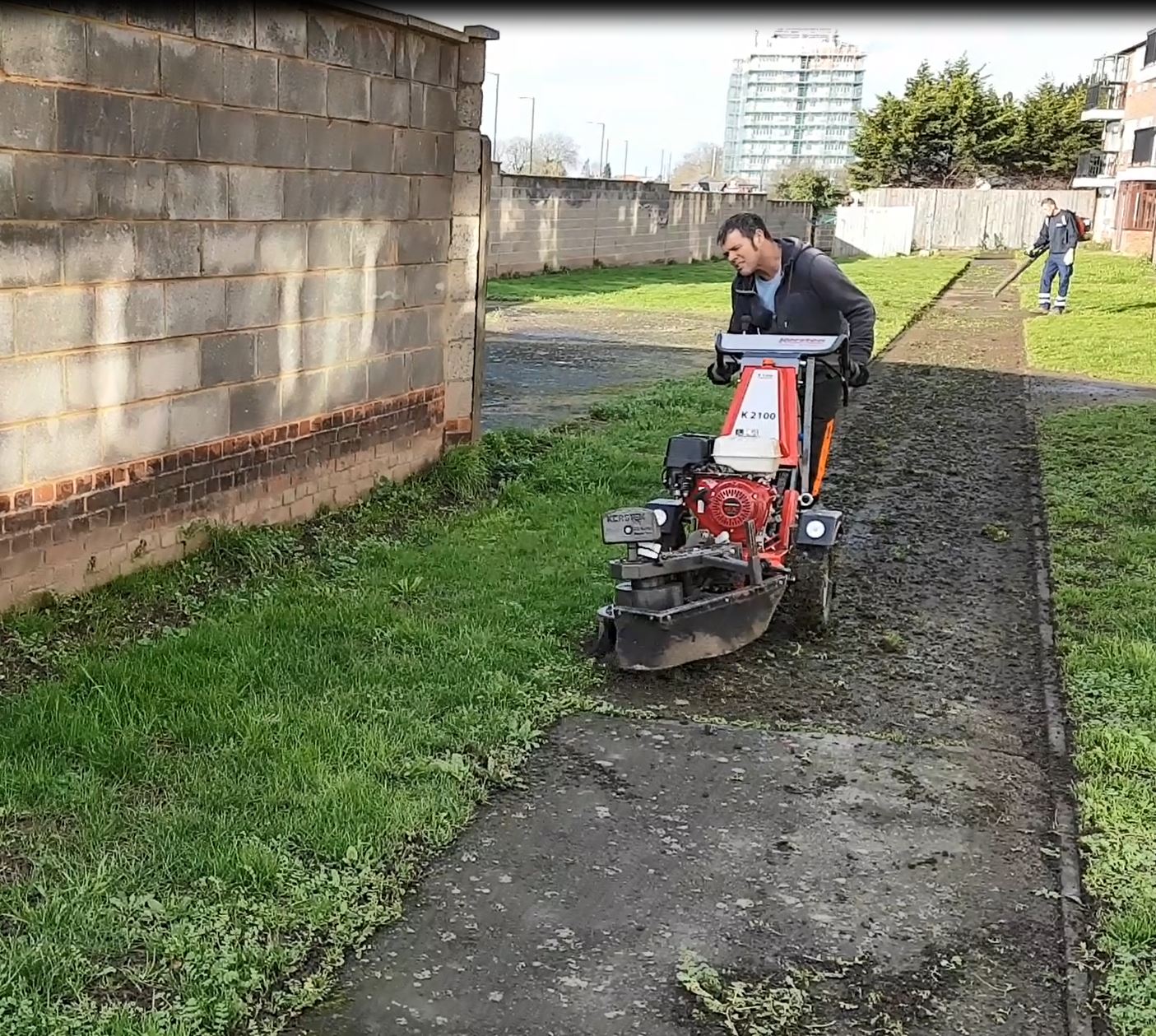 The Kersten WeedBrush fitted to the Kersten K2100 pedestrian power unit can be seen here providing a solution to one local authority.
The WeedBrush removes the soil, grass, weeds and moss. from the tarmac path. This friable material may be easily blown or swept back on to the adjacent grass surface where is can naturally decompose.
These, simple to use, Kersten machines require little maintenance due to the innovative hydraulic drive system and commercial grade Honda engines. These machines boast the lowest levels of operator vibration and noise in the market place today.
Kersten offer a full range of pedestrian, tractor mounted and mower mounted Weed brush and weed removal machines.
---
Chris is Managing Director of Kersten UK Ltd